EP Calculate can be used to test investment scenarios based on your personal circumstances.
By entering details of your age, life expectancy, income, expenditure and investment criteria – we can should you a visual representation of your retirement plan.
You can make instant changes the calculation, allowing you to fine tune your plan. You will also have the option to download a PDF report of the calculation for your records – although please note it should only be considered as guidance and does not represent financial advice.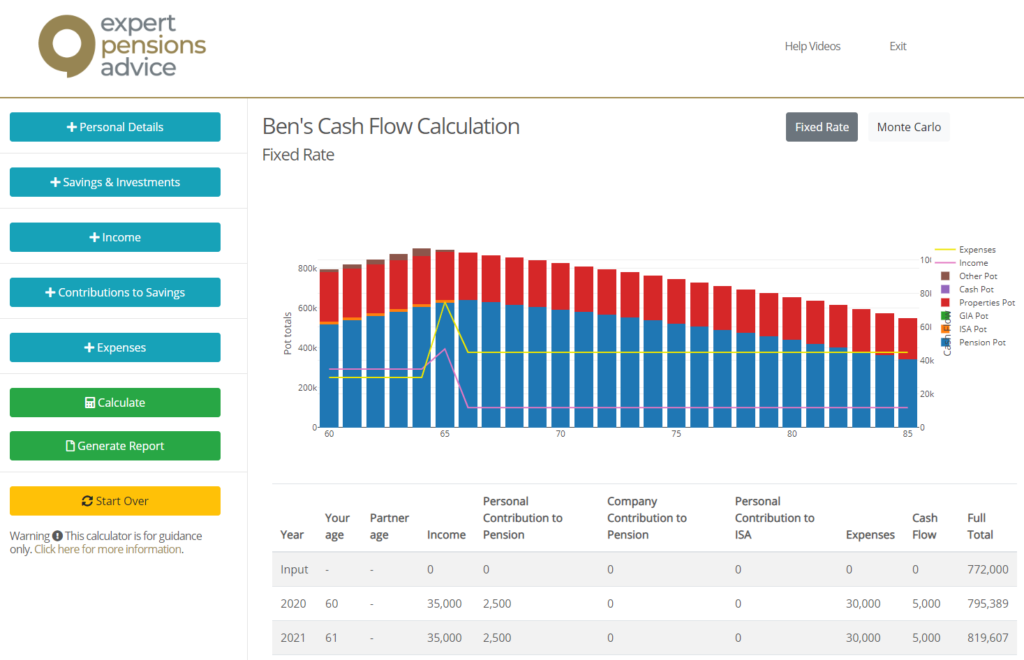 In the scenario that you decide to proceed with regulated financial advice, our fee calculator can demonstrate how our fees will be applied to your investment plan.  
Again, please note that our calculation should only considered as guidance. If you have any questions regarding our fees, please contact us directly.