UK to Australia transfers
The 'Expert' Companies are a global operation with offices in the UK and Australia. We are a specialist provider of cross-border financial solutions. Our unique ability to integrate an unparalleled range of financial services, with licenced UK and Australian advisers, allows us to meet our clients' varied needs both locally and across the globe.

The 'Expert' Group of Companies consists of:-
Expert Pensions Advice Australia Ltd. (UK)
Expert Pensions Advice Australia Pty Ltd. (Australia)
Expert Pensions Advice Australia, in UK, specialises in Pension Transfer advice to Australia. We can advise on Defined Benefit or Final Salary pensions as well as Defined Contribution or Money Purchase Pensions.
We work with a renowned firm of Australian Taxation Specialists to assist individuals to transfer their pension accounts from a UK scheme to Australia.
Expert Pensions Advice Australia, based in Australia, provides a broad range of in-house financial services such as superannuation, risk management strategies, asset protection, Australian investments, and retirement planning.
Background
Where a member has benefits in a UK pension account, in order to transfer that benefit to Australia, several things must be in place:
The members of the fund must be 55 years of age or older.
If the money is to be rolled over, the receiving fund needs to be a Registered Overseas Pension Scheme (ROPS).
Any rollover to a fund in Australia needs to take into consideration
a. The taxation implications in Australia.
b. The contribution limits in Australia.
c. The taxation implications in the UK (this is dependent on 2. above, and whether any amount rolled over is refunded back to the member in Australia).
If the money is to be taken a lump-sum (from a UK perspective), the Australian and UK taxation implications need to be considered.
Rollover to Australian ROPS
Timing Issues
The Next Steps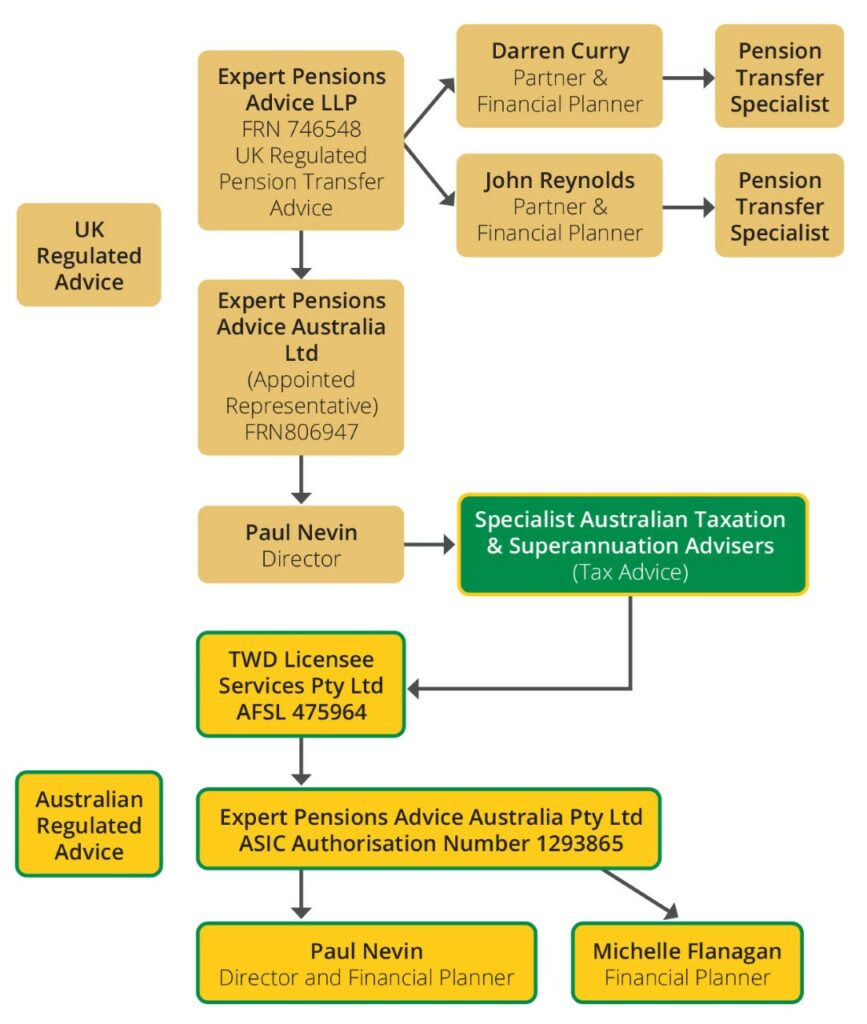 We work exclusively online. All our meetings are conducted on online, recorded and saved for your protection and ours.
If you have any questions, please get in touch with a member of our team.